This is a special day for everyone concerned, so plan it well, to get fantastic results.
– Buy Bride's engagement ring from a good jewlery store.

– Start making your guest list.
– Discuss the budget with everyone taking part in the wedding arrangements.
– Discuss with your fiance about the number of ushers you need for the
– Discuss your honeymoon plans with your fiance, and visit your travel agent
– Meet with your appropriate Priest/Rabbi etc to arrange the ceremony and to book the church/temple etc.
– Arrange the location for your wedding reception.
– Discuss the menu options with close relatives and friends and arrange a tasting evening.
– Book a wedding band or DJ for the wedding reception.
– Choose the type of music and wedding song that you want for the reception.
– Go shopping for wedding atire for the bridge and groom and bridesmaids etc.
– Write the wedding present list.
– Discuss with the groom and close relatives who you want as bridesmaids, maid of honour and best man.
– Book a photographer for Video and photographs.
Wedding Favors
It is very popular now to give Wedding Favors at weddings, this is some sort of souvenir that the bride and groom give to the guests, which can range from personalized photo frames, matches, pens or any other small gift.
– Choose your wedding invitations.
– for an appropriate package or surf the internet for the most reasonable priced honeymoon package. wedding, one usher for 50 guests.
Find The Right location For Your Wedding

There are so many locations where you can hold your wedding.
You can do it in the default way by choosing a fancy celebration hall,
Think outside of the box, open your mind, and try unusual attractions instead.
Here are some unusual locations to do it :
If you like the twinkle of the stars, try do your wedding under the bare sky.
Do you like the theatre? , if so try to find a good theatre and get married right on the stage.
Do you love golf or bowling, Get married right on the premises.
Love to fly, Get married right on the airplane or even jumping off of it in the sky !
Under the deep sea with the fishes !
Other special and different locations are :
Beaches – Feel the wind, and smell the sea.
Parks – See the greenery of the trees and the grass.
Vineyards – A very unique wedding.
Gardens – Relaxing mood.
Zoos – A special adventure.
Castles – Very Romantic.
The Roof of a Skyscraper- Feel that you are in the clouds.
Don't be afraid of getting out of the routine, just use your imagination, and go for it.
What will be the final date? – This is a very difficult question:
You probably wish that you could just put your finger on the calendar and choose a date for your wedding, but in reality this is not an option because in a normal year there are 365 calender days and you need to choose one magical date that will be remembered as the anniversary. A lot of couples select a date that is connected to a special day in their relationship or lives, or a happy day like a birthday, or even a shared holiday. You can choose the date by these options but think about it carefully. Dont forget the day you choose will effect everything regarding your wedding plans.
Destination wedding
A destination wedding is a wedding that you have to trave to (usually overseas) a.k.a. eloping – not many destination weddings include guests. The most common destination wedding locations are Walt Disney World, Europe, Las Vegas weddings and Hawaii amongs others, Weddings on cruise ships are also very popular.
The time of the year can affect various elements, if the date is in the winter, for example, it is probable that some people from out of town will not arrive. The weather also affects the choices of location, food, flowers and not forgetting the type of wedding dress and even the final payment.
Having a summer wedding can help when choosing an outside location.
The budget is an issue in any event, so be warned that the period between June and December is the most expensive.
In the long run choose a date which is convenient for everybody as much as possible , for you both, for your parents, for the workers and to leave enough time to plan the wedding, and even for the guests. You want everybody to remember the wedding as a special day, and not about how inconvenient the date is, taking into consideration dates in religious observations, such as Lent or major Jewish holidays.
Choosing your wedding date carefully gives you the best results.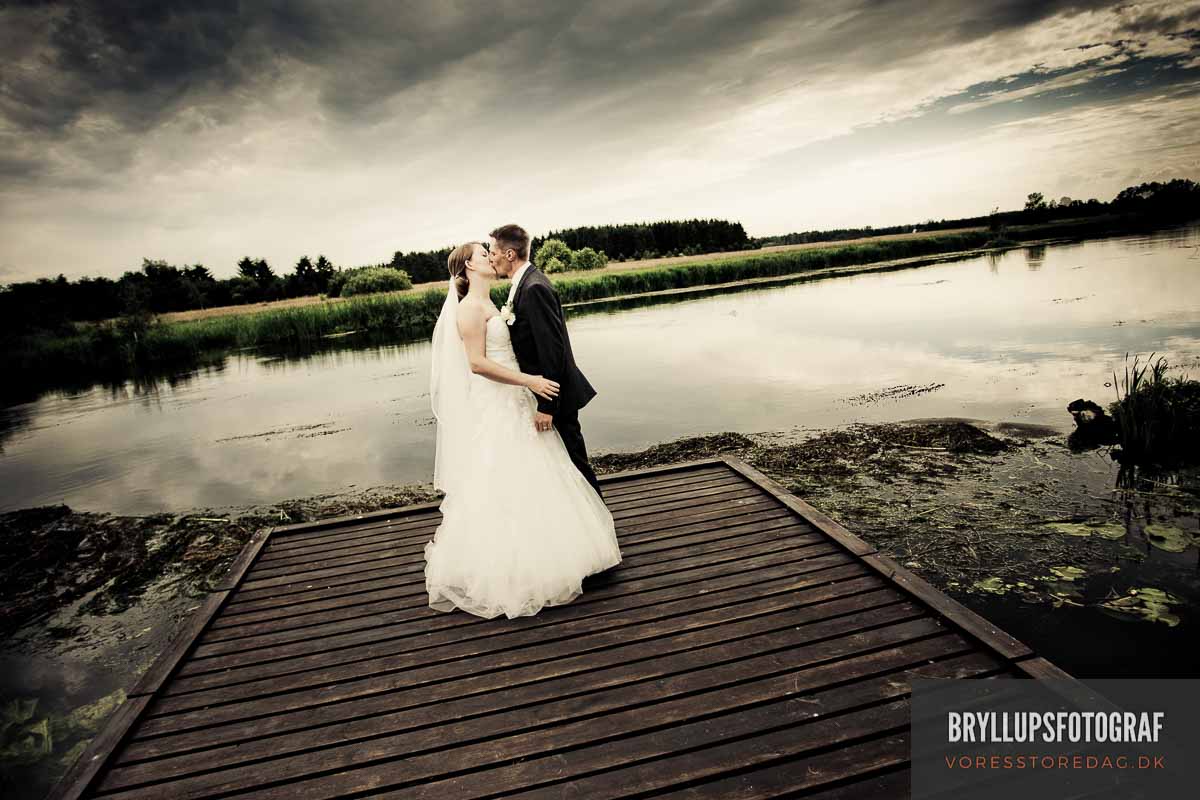 Honeymoons
The

planning:
Plan how long a honeymoon you're able to take.
Dont forget if you are planning a honeymoon immediately after the wedding you must take some time before that to open the wedding gifts .
Check your preferences for a particular airport, departure date and time.
Choose the type of Honeymoon, be it Relaxing in the sun, touring or sport.
Think very carefully if you want a big bustling hotel a cheap hotel or a country hide away that is very quiet.
IF you are planning a trip abroad then check with travel agent or the Internet if you have frequent flyer points or consult with family and friends regarding prices of flights etc.
Most importantly is the all round cost, The cost should be divided into two parts. Part One: travel, lodging and possibly food and drink (This depends on whether you have all inclusive meals or not). Part Two: Spending money for such items like car rental, sightseeing trips, gifts for family, friends and each other, spa visits, etc.
Honeymoon Resorts:
This varies according to taste from a Desert Island with Privacy or a Safari in Africa just remember wherever your going to be it is advisable to let the hotel know in advance that you are honeymooners as most hotels give special perks to honeymooners like upgrading rooms to suits and putting flowers and chocolates in the rooms.
The most important thing is too relax, enjoy each other and have fun – put your worries behind you and forget all your problems – as the say "The Honeymoon" will soon be over…
EVERYBODY LOVES A LOVER. TELL EVERYONE ALL ALONG THE WAY – YOUR TRAVEL AGENT, AIRLINE PERSONNEL ON BOARD AND ON THE GROUND, HOTEL FRONT DESKS ETC. ETC. – THAT YOU'RE ON YOUR HONEYMOON AND KEEP ON TELLING THEM AS YOUR TRIP PROGRESSES. YOU'LL BE SURPRISED AT THE NUMBER OF SMILES AND PERKS THAT THIS CAN BRING YOU!!!!!!
GENERAL HONEYMOON TRAVEL TIPS
Put name and address inside your bags as well as outside.
Carry bathing suit, cosmetics, and other basic essentials on board.
Check camera batteries and get new ones before departing on your trip.
Take plenty of film or a digital camera.
Check what documents you will need to leave and enter your home country.
Obtain an international drivers' license. It is available through your local AAA.
If you plan to make major purchases, check the price at home first.
Know the 'plans':

Continental includes continental breakfast (coffee and rolls).
American includes breakfast, lunch and dinner.
Modified American includes breakfast, and lunch or dinner.

Take all medicines and toiletries you will need for the trip. Do not rely on finding them easily in a foreign country.
Put cash and valuables in hotel Safety Deposit boxes.
Don't forget a calculator if you're going outside your home country.
Reconfirm all return flights.
Pack an extra bag to carry purchases.
Wedding Attire for the Bride and Groom
The most important thing as far as the bride is concerned has to be the Wedding Dress because the bride is the one that everyone will be talking about, not forgetting the photos and videos you will be looking at for years to come. – The colour of your wedding dress is traditionaly white but now days as brides are getting older dresses are now being made in off white or cream colours – there is even a trend for bright colours for the very brave or non conventional brides.
What bride doesn't want to feel like a princess on her wedding day? Actually, the better question is why not feel like one?
However, with the sea of white in every store that you walk into, you will need a little training in what you're looking for.
Before you go
A lot of choosing the right wedding gown comes from your research. And don't lie, you know that the second you got engaged, you found those bridal books and starting thinking about your gown.
This is a great way to start though. Begin a clipping file of all of the dresses that you like. And don't be afraid to pick dresses that aren't necessarily wedding dresses. Even if it's a formal bridesmaid dress, you may be able to find the style in white.
Another way to research is to look on the Internet. There are hundreds of wedding sites that are popping up to help the frazzled and busy bride with finding just what she needs. There are many pictures of wedding dresses as well as dresses from other couple's weddings.
Just look at all of your options before you go into a store. This doesn't mean that you have to have the wedding dress picked out just yet, but at least you can narrow the field. .
Although you can plan and plan for the perfect wedding gown, it's true that a lot of the actual selection is based on luck. Sometimes what you had envisioned as the 'one' turns out to not look good on your body type.
Take into consideration the relgious part of your wedding if you want a wedding dress that is backless and sleeve-less you can where an extra bit on the top of it for the ceremony.
The choosing of a dress should not be done quickly if at all possible, take your time – so you will not regret the choice that you have made. – You can choose a modern wedding dress or a vintage (Historical style) dress – The style of a wedding dress is up to the indivdual.
The cost of a wedding dress varies – however if your budget is low consider hiring a dress or even buying a second hand one – dont forget most wedding dresses have only been worn once – so they are almost new. ("Something Old, Something, Something Borrowed, Something Blue"). Dont forget the head-dress and wedding hair style – you can choose a traditional white net vale, or a hat or even just flowers in your hair.
You want to look beautifull, Radiant and sexy.
It is recommended to coordinate with the groom with any colour you may have in your dress so as not to clash with him.
The wedding suit for a Groom is much easier – the style can be Tuxedo with Top Hat and Tails or a plain suit with a tie – Also the groom wants to be handsome and happy on his wedding day – but not to outshine the bride.
It is also recommended to hire the Tuxedo from a tailor shop if required – but if you are planning to wear an ordinary suit purchase one that can be worn again after the wedding.
A plain suit can be made very smart with accessorizing the right shirt and tie.
The Rings – Wedding Rings
The first thing the groom does after proposing is to give his future spouse an engagement ring. The proposal should be done in the most romantic setting possible – this is entirely up to the groom – he should know by this time what his girlfriend would consider a romantic setting. The proposal will be remembered for years to come.
The Engagement ring can be any shape or size, it all depends on the financial situation of the groom – it is actually not necessary for the proposal and it can be decided between the bride and groom to purchase a ring together at a later date. – Some couples decide not to get an engagement ring if they prepare to save the money for their wedding.
The wedding ring must be round and with no stones or gems on it and made of White Gold, Yellow Gold or Platinum. – The meaning behind the wedding ring is eternity because of the circle meaning the eternity of life. It is permitted however to have inscriptions on the inside of the ring. Although it is a must for the bride to have one it is optional for the groom and many men choose not to have a man's wedding ring.
The cake- Wedding Cake
Wedding cakes come in many shapes or sizes, you can have a custom made or plain – whatever is best for you.
Although the tradition is a fruit cake with layers you can also choose if you wish a cake with just one layer.
A fruit cake is suitable for those that wish to keep a peace for the christening or the first anniversary.
The Bouquet – Wedding Bouquet
Bouquets can range from one single flower to a bunch of long or short stemmed flowers..
Also here the choice is vast and it all depends on your financial situation. your florest can recommend wedding flowers for a bouquet which is suitable for your means. Dont forget however that the wedding Bouquet is a vital part of the wedding dress accessories and should also be colour coordinated with the any colours that may be in the bride or grooms attire.
Just Before the wedding
3 Months before your wedding
– Go to the Tailor shop and Bridal shop for final fittings and pick up wedding Attire.
– Complete your guest list.
– Arrange the transporation for your wedding, such as limousines, or other
6-8 Weeks before your wedding
– Plan rehearsal dinner with both sets of parents.
fancy transporation.
– Complete all honeymoon plans, buy tickets and complete all the
arrangements.
– Order the wedding rings.
– Choose a wedding cake
– Take care of accommodation for lodgings for relatives ushers and other
guests from out of town.
– Make sure all legal medical, and religious matters are in order.
– Pick up your wedding rings, don't forget to check engraving.
– Send wedding invitations to all your guests.
2 Weeks before your wedding
– Meet with fiance to get marriage license.
– Double check honeymoon reservations.
– Order flowers for your Bouquet and for the bride, groom, best man,parents of the bride and groom and bridesmaids.
– Arrange transporation with best man from the reception for you and
your bride.
– Check seating arrangements for reception.
– Do last minute checks on flowers and cake etc to make sure all is ok.
Week before your wedding
– Remind the best man and the ushers about the rehearsal.
1-2 Days before your wedding
– Explain to the main usher of any special seating arrangements for family.
– Arrange a bachelor party.
– Put clergy or judge's fee in an envelope for delivery after ceremony.
– Go for final fittings for wedding atire
– Purchase gifts for Bridesmaids.
– Book an appointment at the hairdressers or arrange for hairdresser to come to your house for morning of the wedding.
– Book an appointment for your nails and any other beauty treatment you may need.

– Check that all plans for Great day are in order.
If possible get an early night you have a long day ahead of you.
THE BIG DAY HAS ARRIVED
Wake up feeling refreshed in the morning.
Enjoy being spoilt by the beautician and hairdresser.