WEDDING Copenhagen – Here are some TIPS!
I got a request from a bridal couples in Copenhagen, which found it difficult to arrange weddings in Copenhagen remotely. They asked me to do a summary. Here is my attempt! Hope it can be of your help ♡

Wedding in Denmark
Copenhagen is a fantastic landscape married in! But in a special corner of Denmark, it is especially great. Here are the high frequency at weddings and people come here to get married in such Bastad and Molle. We can take pictures all over Copenhagen. The variation around copenhagen are endless and it is not far from the beautiful nature areas. There are lots of nice places to both married and shoot wedding photos on. We have long sandy beaches and, looong and short bridges, beautiful pine, beech or birch forests, fine harbors and bays, rivers, windmills, vineyards, fantastic hotel, innkeeper farms , beautiful little villages with half-timbered houses or urban, factory environment and agriculture .. Yes you can probably find it all here in Copenhagen. (wedding Copenhagen).
More about wedding photos in Denmark here.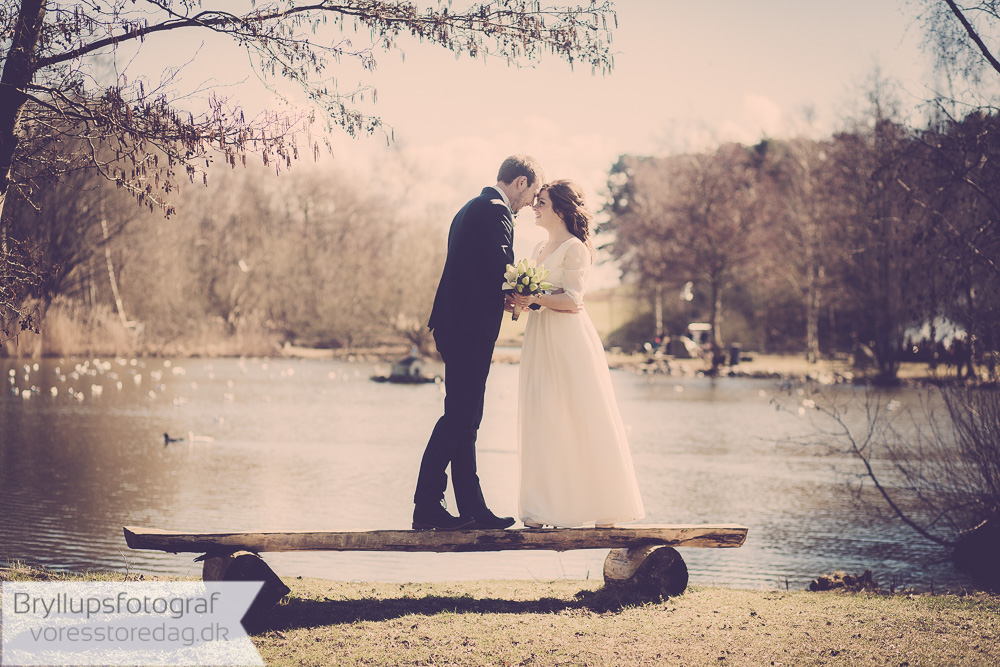 Wedding ceremony
If you want to get married on a Saturday during high season in church in the Christianshavn church or some of the other beautiful and popular churches, apply and there will be plenty of time. Wherever you want to get married? In Copenhagen there are many beautiful churches and chapels. Here you have to book their wedding several years in advance!
If you want to have a Civil Marriage in Copenhagen there are many great places with the possibility of to marry both indoors and outdoors. The wedding photos we can take all over the city.
Set up a budget for the wedding and think about how many guests to invite. If you intend to invite guests to the wedding that does not come from Copenhagen then you should also consider what options are available regarding the accommodation. Have you thought of keeping the wedding and the wedding party out in the Copenhagen countryside, you should also think about the transport options available. A fun alternative is the English double-decker. (wedding Copenhagen.

Wedding Photographer Copenhagen
We are one of the most experienced wedding photographers ind Denmark. We know Copenhagen very well, and especially the places you don't know about. The perfect locations for very beautiful and creative wedding photos. Wedding photography in Copenhagen is very special to us, cause we live here, and we love the city.
Wedding pictures is second nature to us, and we love working at weddings. A wedding is one of the most joyful events as a photographer, everyone is so happy at weddings, and we love capturing the spirit of that ♡.
Book your photographer
The first thing you must do is to set the date for your wedding, then book your photographer, then it's time to start looking around for a suitable venue. Here in Copenhagen teeming with romantic environments that can hold their wedding party. But remember to be out in time. This is especially if you are going to say "yes" in the high season at a wedding Copenhagen.
If you want to be sure that you get some amazing wedding photos in Copenhagen, we guarantee if you select us, you WONT get disappointed.
Read more about wedding photographer in Denmark here.